Nationality: American
Born: 12-November-1991
College: Wichita State (2017-18 Senior Year)
Position: Power Forward/Center
Height: 189cm – 6'2"
Team: Bodrum Karyaspor (Turkey) – 2021
Career:
2018/19 Team: Panionios Athens (Greece A1), starting five
2018/19 Stats: 19 games
312 points – 16.4 points per game (9th in the League)
170 total rebounds- 8.9 rebounds per game (9th in the League)
124/230 2pts —> 53.9%
46/63 FT —> 73.0%
1.2 apg
1.1 spg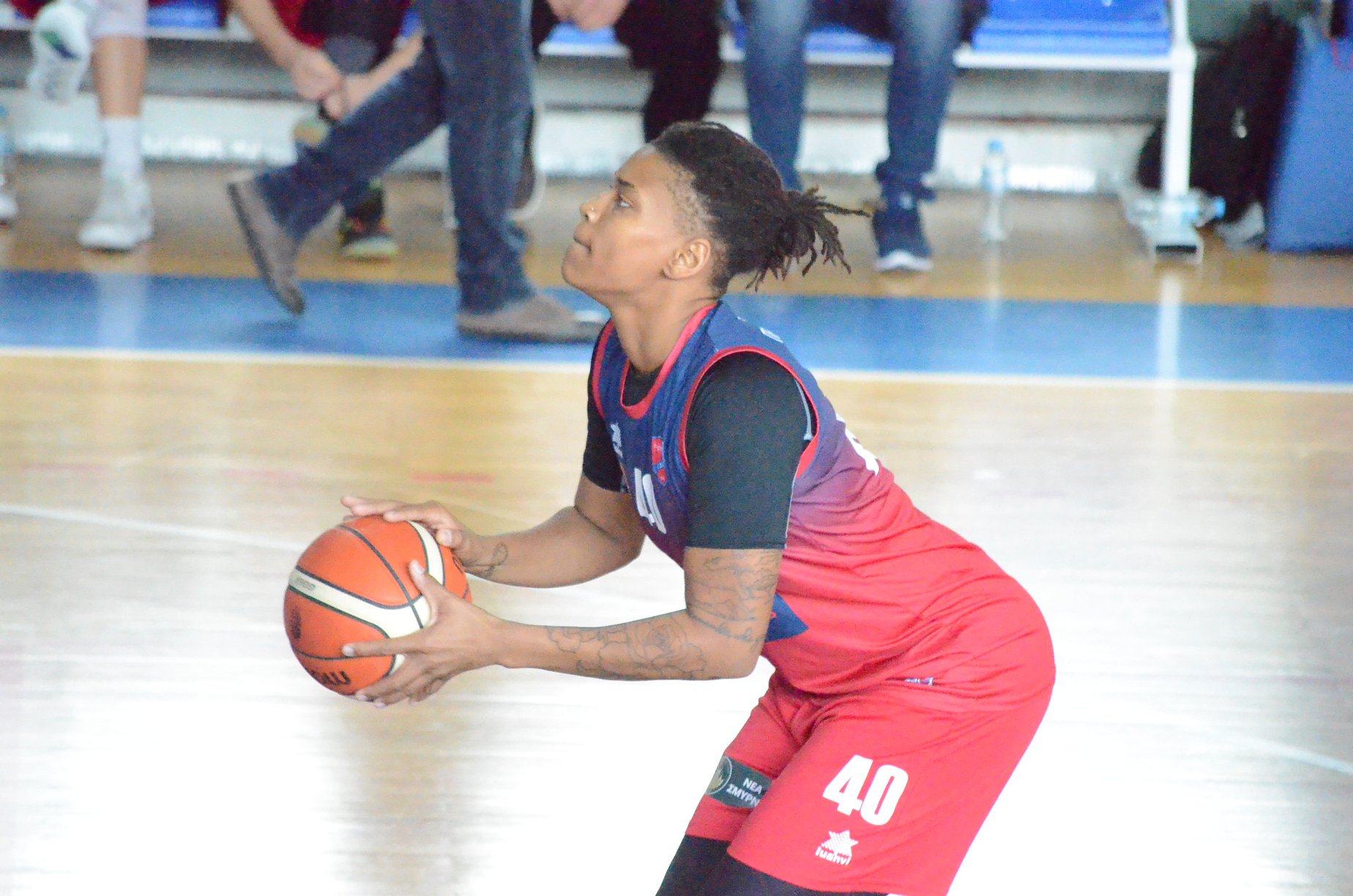 ————————————————————————————–
2019-20 Team: ETHA BC ( Cyprus D1) :  28.2 points – 16.1 rebounds – 6.3 assists – 2.9 steals- 42.9 Ranking
Led the League in Scoring (1st) –  Second Rebounder (2nd) – Third in Assists (3rd) – Fourth in Steals (4th)
52.0% 2pts – 47.6% 3pts – 87.7% FT
#She had the best season a player ever had in the country (male or female)
#MVP of the League
# All League First Team
# All-Imports Team
#All-Defensive Team
---
2020-21  Team: AEL Limassol (Cyprus D1 – Champions )
# MVP round 6 (2020-21) – 27 points – 14 rebounds – 6 assists – 2 blocks – 42 Ranking – 9/14 FG
# MVP round 7 (2020-21) – 30 points – 10 rebounds – 2 steals – 2 assists – 33 Ranking – 11/16 FG
Awards:
-Player of the Week- Round 14  (32 points  with 14/16 FG & 11 Rebounds in 30 minutes)
Top-10 Scorer in Greece A1 2018-19
Top-10 Rebounder in Greece A1 2018-19
2021 Bodrum Karyaspor (Turkey)
2x Player of the Week in Turkey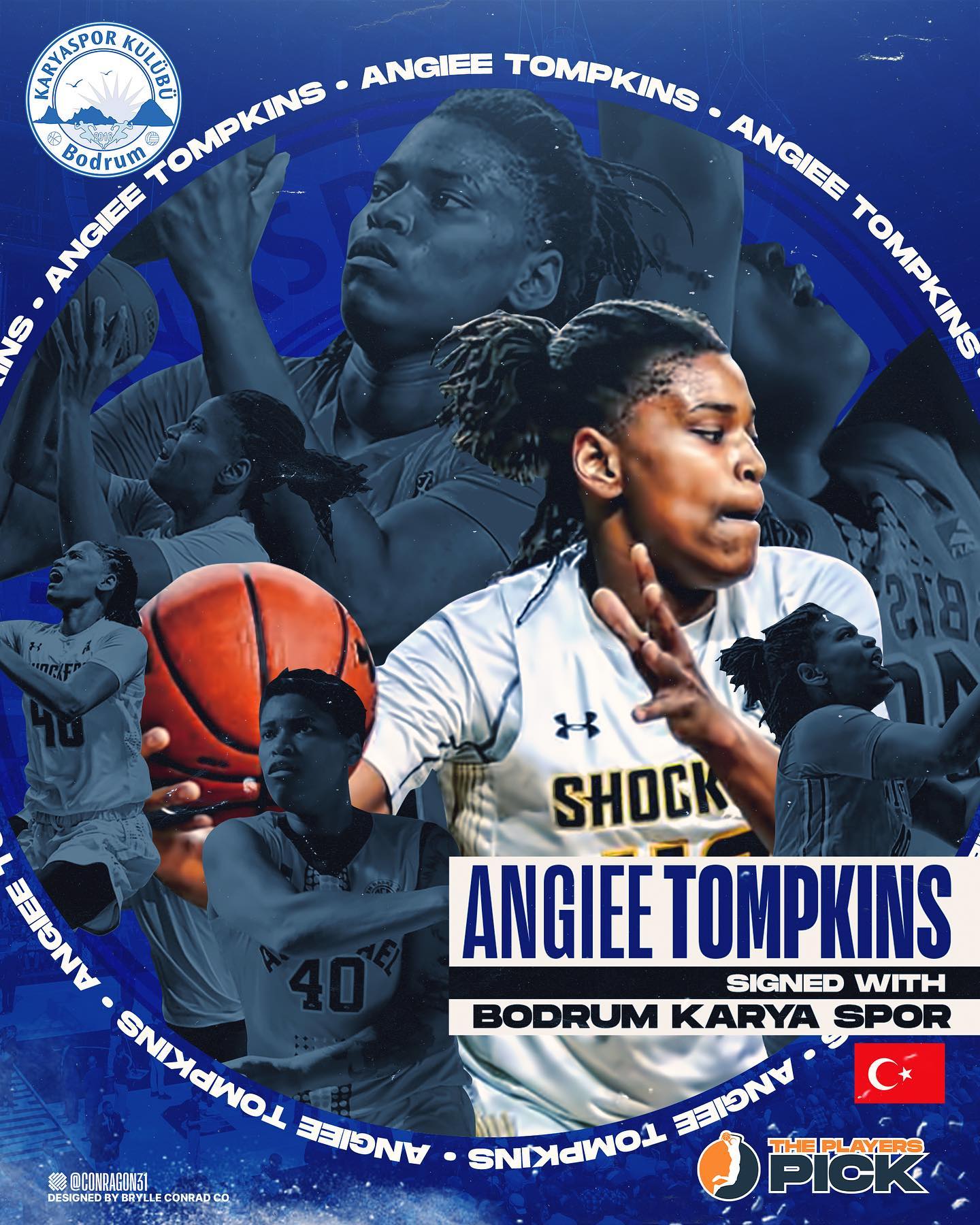 Scouting Report: Very strong upper body and a reliable right hand . She shows a strong motor, and finishes well around the rim with contact. She is very skilled with her face up game and has shown some creative finishing ability. She is very dangerous on P&R and Pick and Pop, because of her ability to hit mid-range jumpers. Due to her elite explosiveness, she is able to use her strong frame to protect the ball and avoid blocks . On the offensive boards she is an absolute beast, relentless in seeking out rebounds . The same thing is true on the defensive end where she has natural instincts for rebounds. A pretty good post defender, Tompkins uses her strong body to not allow taller opponents to get close to the rim. Definitely really good feet for a big, very balanced.  She can switch on P&R situations.  Tompkins is a mix of power, skills and balance that makes her a very interesting player. In her first season overseas, in Greece top Division, she could have an immediate impact in the League (top-10 in scoring & rebounding) due to her strength and offensive skills. She has drawn positive reviews for her attitude and coach-ability and appears to be a hard working player that leaves everything on the floor every game and every practice.
Full Game: 
(Turkey)
vs Fenerbahce (white jersey #40) – 46 points – 20 rebounds – 53 ranking – 14/20 2pts – 4/6 3pts – 6/8 FT 
vs Botas – 37 points – 12 rebounds – 1 steal – 9 fouls drawn – 35 ranking – 14/26 FG – 8/9 FT (white jersey #40)
(Greece A1)
vs Athinaikos- Tompkins Stats: 30 minutes-32 points-14/16 FG-11 Rebounds (Red Jersey #40)
College: Wichita State
2017-18 (Senior)
Played in all 31 games, while starting nine times… Second on the team in scoring (10.4), rebounding (5.7) and field goal percentage (.513)… Shot 34.5 percent from three-point range and 77.8 percent from the free throw line… Named to the American Athletic Conference Honor Roll (Feb. 19-26)… Scored 10 or more points in 15 games and pulled down five more rebounds in 21 of the Shockers' 31 games… Notched a career-high 24 points on Senior Night vs. Tulane (Feb. 24), while shooting 9-of-15 from the field… Recorded a career-high 11 rebounds vs. New Mexico on Nov. 24, 2017… Tallied her second double-digit rebounding game at SMU with 10 rebounds… Led the Shockers with 19 points at Oklahoma State on Nov. 14 to go with seven rebounds… Finished with 18 points and eight boards in the Shocker Winter Classic vs. Chicago State… Stuffed the stat sheet vs. Temple on Feb. 14 with 17 points, six rebounds, a career-high six assists and two blocks.
Personal
Born in Arcadia, Fla… Daughter of Anthony and Talya. Has five brothers and five sisters. Brother, Anthony, played at Miami Dade. Also recruited by Alabama, Auburn, Florida Gulf Coast and Florida Southern along with many others. Lists Shannon Graham and Dashun as her mentors.
Career Moments: