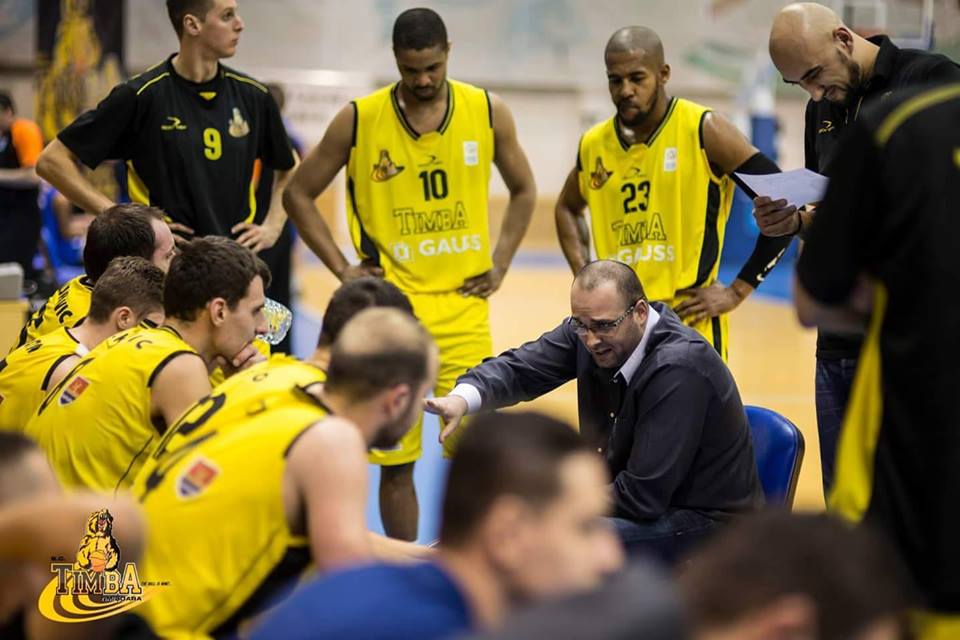 PERSONAL INFORMATION:

LUCIAN BOGDAN MURARESCU

Sex :

Male

Date of birth: 03/05/1983

Nationality:Romanian
JOB APPLIED FOR

POSITION

PREFERRED JOB:

BASKETBALL COACH
Spoken languages:
Romanian (Native)
English  (Advanced)
Spanish (Beginner)
Italian    (Beginner)
Other:    Driver's license
             Available for trips
Experience:
                1990 – 1999                       JUNIOR BASKETBALL TEAM
                1999 – 2006                       BASKETBALL PLAYER at BC ELBA TIMISOARA, ROMANIAN  LNB
                2006 – 2008                       BASKETBALL PLAYER at BC TIMBA TIMISOARA
               2008 – present

  BASKETBALL HEAD COACH at  CS BC TIMBA TIMISOARA

  Related link: https://www.facebook.com/bctimba?fref=ts

         

Head Coach with five participations in

Romanian Liga 1,  Final Four

:

2009 – 4th place  

2011- 3rd place

2012 – 1st place, Romanian Liga 1 Champions

2012 – Promoted in Romanian LNBM (Romanian National League)

2012 – 2015 Head Coach in Romanian LNBM

In 2015 the team has withdrawn from Romania LNBM due to the financial situation and entered Romania LIGA 1

2016 Romania Liga 1 – 3rd Place

2017 Romania Liga 1 – 1st place, Champions (The Team promoted again in Romania LNBM – Romanian National League)

2017 – November 2017, Head Coach in Romanian LNBM

  Even though, every year, CS BC TIMBA TIMISOARA had the lowest budget by far and we had to play against teams with minimum two, maximum eight times bigger budget, not only I had fulfilled all the objectives set initially, but every time I exceeded them.Hence the club kept me as Head coach for 9 years and a half and they would still want me to continue but I need a new challenge after all the years spent here.

  I would like to add that I am the youngest coach in Romanian LNBM.

.
West University of Sports – Timisoara, Romania
Romanian Coaching Basketball School
TRAININGS:
Starting 2008, I attended every year at three FIBA european basketball clinics in Bucharest, Belgrade, Barcelona and other cities.
2015 – present, I organised basketball clinics and tournaments for children in Timisoara, and Vrbas(Serbia)
Communication skills:

Good communication skills gained through my experience as a basketball player, as well as coach

Team spirit and  teamwork skills, social, adaptable, flexible, leading capacity and energetic

Pedagogical skills, guidance and

 

counselling skills, intuitive and empathetic spirit

Capacity to cooperate with authorized institutions able to sustain basketball performance

Conflict mediation capacity

Ambitious, responsible, creative, honest, hard-working, proactive, winner mentality

Hard worker, quick learner, positive attitude, good listener.
           Organisational/ managerial skills:

Leadership (currently responsible for a team of 20 people)

Planning capacity and able to organize, coordinate, control and delegate

Decisional competence, capacity for analysis and synthesis