Outlook: Michalis Kakiouzis is a legendary personality for European Basketball. As a player, he led his teams to historical achievements  , such as Eurobasket Trophy (2005) with the National Team of Greece, Silver Medal in (2006) FIBA World Championship, Saporta Cup Winner (2000) with AEK Athens, Copa del Rey winner (2007) with Barcelona, Turkish League Champion  & Cup Winner (2009) , Greek League Champion (2000) with AEK Athens, Greek Cup winner (2001, 2002) with AEK Athens, Italian League Champion & SuperCup Winner (2004) with Montepaschi Sienna.
During his Coaching Career he worked with AEK Athens as Coach, Technical Director & Scout.
Euroleague Analyst @Novasports in Greece.
Key points: 
Intelligent
Born Winner
Leader
Tremendous Knowledge of the Game
Speaks fluently Greek, Spanish, English, Italian
FIBA Licensed Coach: As of June 2016 (#2016504400)
Objective as a Coach: To work with passion and enthusiasm to grow the sport of basketball at the highest level, while building competitive teams for sustainable organizations.
Personal Information:
Born: November 29, 1976
Family Status: Divorced, father of 2 children
Nationality: Greek
Languages: Greek, English, Spanish, Italian                         
Publications: Dreams & Truths (Original Title in Greek: "Oneira & Alitheies")
Technical Career
2016 – 2018 AEK BC – Head of Scouting, Coach
2018 – today Holargos BC – Head of Youth Academies, Coach
2018 (Summer) NBC Camps Italia – Technical Director
Broadcasting Career
2016 – 2019 Basketball Analyst for NOVA TV's Euroleague coverage
(under contract)
Athletic Career
Playing Position: Small Forward – Power Forward
Club Information:
1992-1995: Ionikos NF (A2 Greek League) 

1995-2002: AEK Athens (A1 Greek League) 

2002-2005: Montepaschi Siena (Lega Basket, Italy)
2005-2007: Barcelona (ACB, Spain)

2007-2008: Sevilla (ACB, Spain) 

2008-2009: Efes Pilsen (TBL, Turkey)
2009-2010: Aris Salonica (A1 Greek League)
2010-2011: Le Mans (LNB France) and Vanoli Cremona (Lega Basket, Italy) 

2011-2012: Virtus Roma (Lega Basket, Italy)
2012-2013: SAV Vacallo Basket (LN1, Switzerland) and AEK Larnaca (Cyprus)
2013-2014: Nea Kifissia (A1 Greek League)  

2014-2015: Nea Kifissia (A1 Greek League) and Apoel (Cyprus) 

2015-2016: Faros Keratsiniou (A2 Greek League) 

Played under notable coaches Ergin Ataman, Panagiotis Giannakis, Dusko Ivanovic, Dusan Ivkovic, Ruben Magnano, Carlo Recalcati, Dusan Sakota
Titles & Awards
1993-2008 Member of the Greek National Teams at every level 2005-2008 Greek Men's National Team Captain
FIBA U-16 European Championships Gold medal (1993)

FIBA U-19 World Championships Gold medal (1995)

2004 Athens Olympic Games Fifth Place
EUROBASKET Gold medal(2005)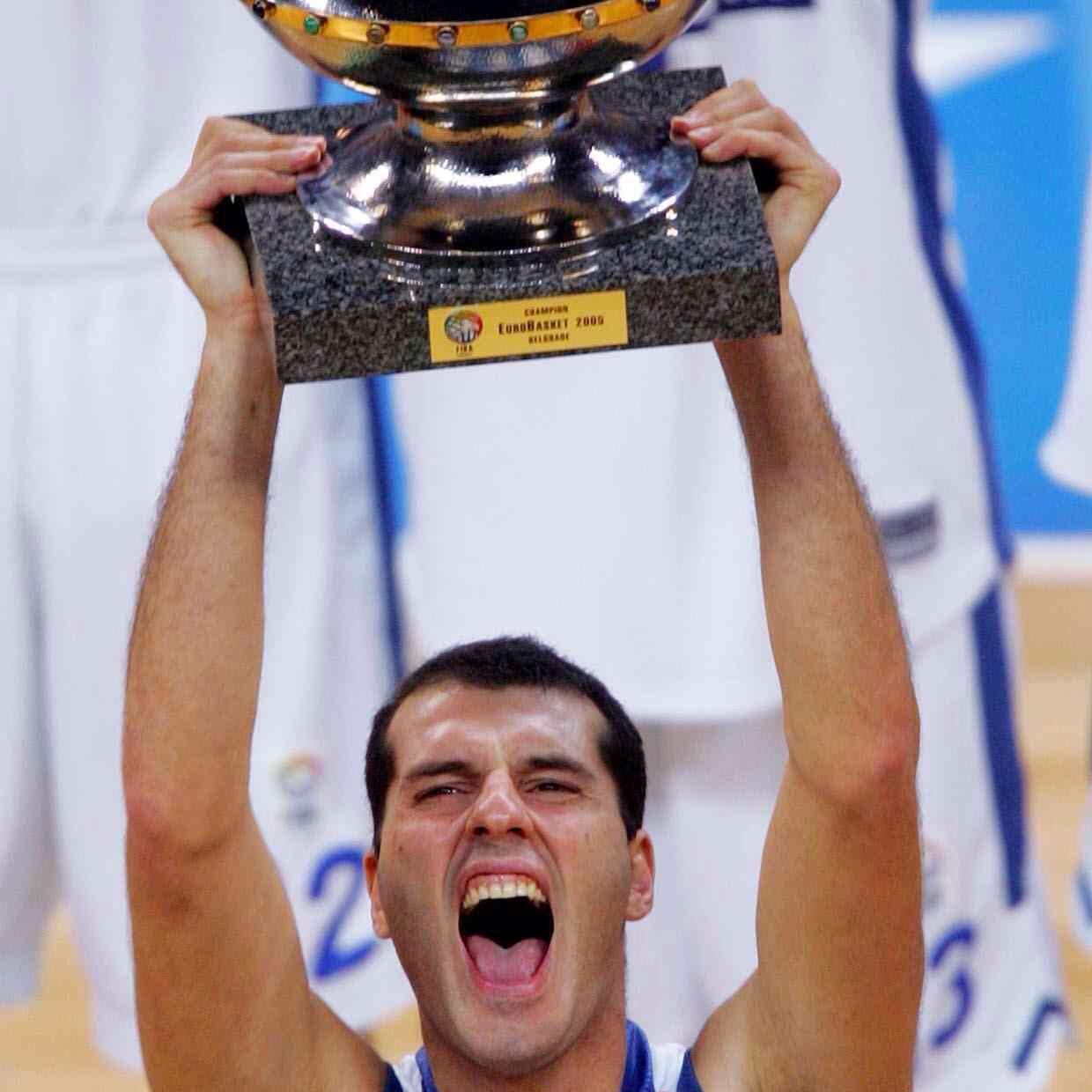 FIBA World Championship
 Silver medal (2006)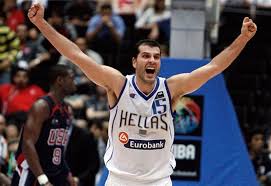 Saporta Cup Winner: AEK Athens (2000) 

European All-Star game: Selected to play in 2002
Euroleague Final Four: AEK Athens (1998)
Montepaschi Siena (2003, 2004)
Barcelona (2006)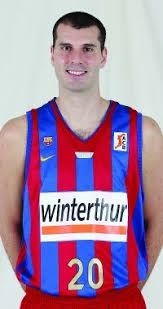 Greek League Champion: AEK Athens (2002)
Greek Cup Winner: AEK Athens (2000, 2001) 

Greek All-Star game: Selected in 2000, 2001, 2002 

Italian Lega Basket Champion: Montepaschi Siena (2004) 

Italian Supercup Winner: Montepaschi Siena (2004) 

Spanish Copa Del Ray Winner: Barcelona (2007) 

Turkish league Champion: Efes Pilsen (2009) 

Turkish Cup Winner: Efes Pilsen (2009) 

Cypriot League Champion: Larnaca (2013)