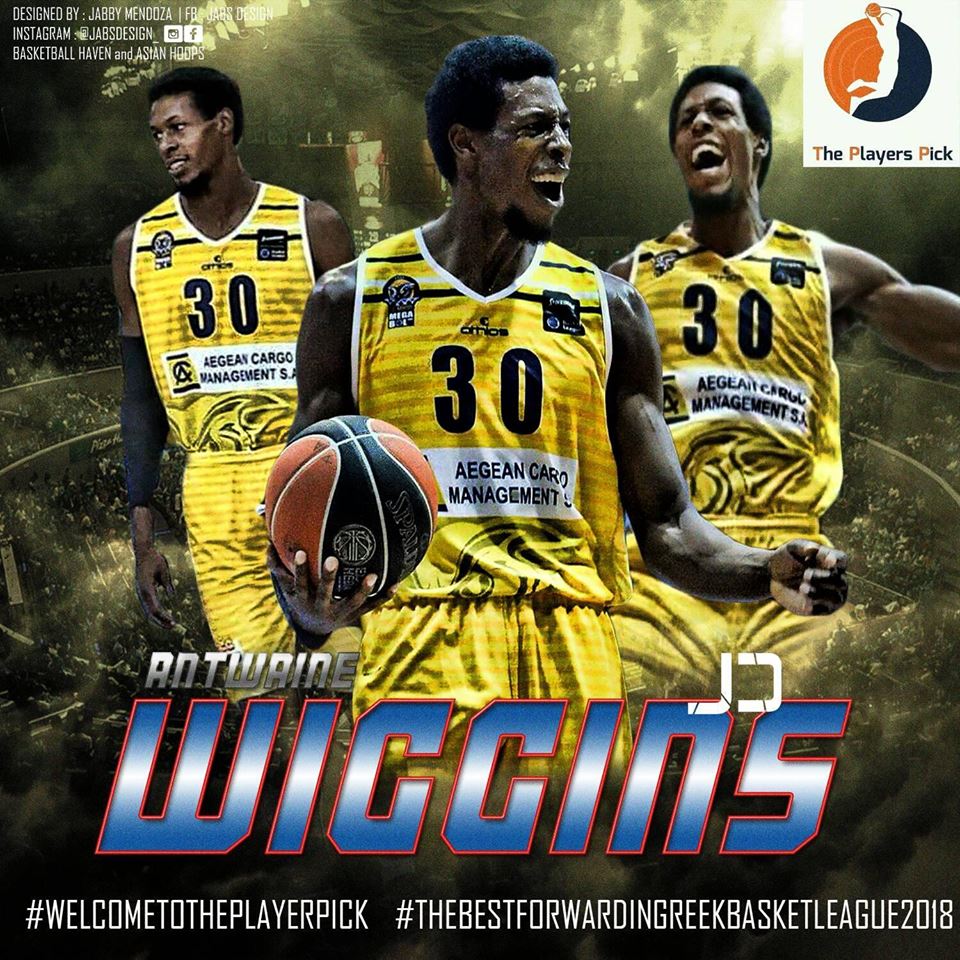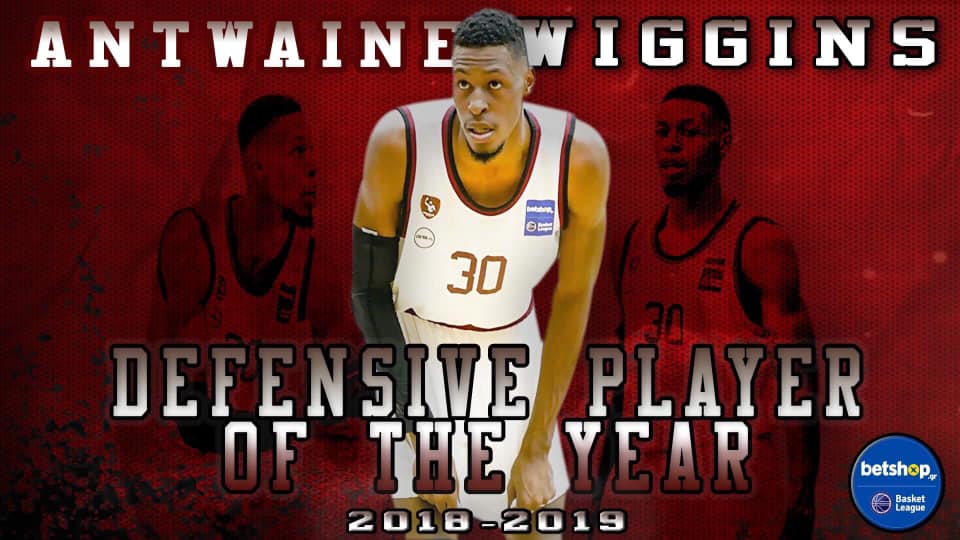 2019-20 Greek Basket League & Basketball Champions League mid-season breakdown
PROFILE
Height: 204 cm
Age: 31
Birthplace: Kingston, NC
Nationality: USA
HIGH SCHOOL: Greeneville High School (Tennessee) HOMETOWN: Greeneville, TN
College : Charleston '12
Draft: 2016 Raptors 905 2nd round (43)
Position : Forward
Previous Countries during his pro career : USA, Brazil, Argentina, Greece.
Last teams :
Lavrio BC (Greek Basket League 2017-18)
Ifaistos Limnou (Greek Basket League 2018-19)
PAOK BC Thessaloniki (Greek Basket League & Basketball Champions League 2019-20)
———————————————
• All-Argentina 1st Team 2016
-4th Scorer of the League with 18.0ppg
-2nd Blocker of the League with 1.4bpg
———————————————–
• NBA G-League Champion 2017 
———————————————–
• Led Lavrio to Greek Basket League Playoffs – 2018
•The best Forward of Greek Basket League 2018 
• 4th Blocker in Greek Basket League, playing mainly the SF position – 2018  
• 60.4% FGP – 2018
• 21.0 points per game- 9.5 rebounds per game – 2.0 steals per game- 2.5 assists per game during 2018 Playoffs in Greek Basket League
short version:
extended version:

————————————————————————————
• Clinched a Playoff spot with newcomers in the League Ifaistos Limnou
2019
• 67.9% 2pts – 38.1% 3pts so far in 2018-2019
• Defensive Player Of The Year -2019 
 Scouting Report:
————————————————————————————
5th Rebounder in Greek Basket League 2019/20
4th in Steals in Basketball Champions League 2019/20
10.8 points  – 5.6 rebounds &  1.8 steals in Basketball Champions League  with 63.8% FG(19-20)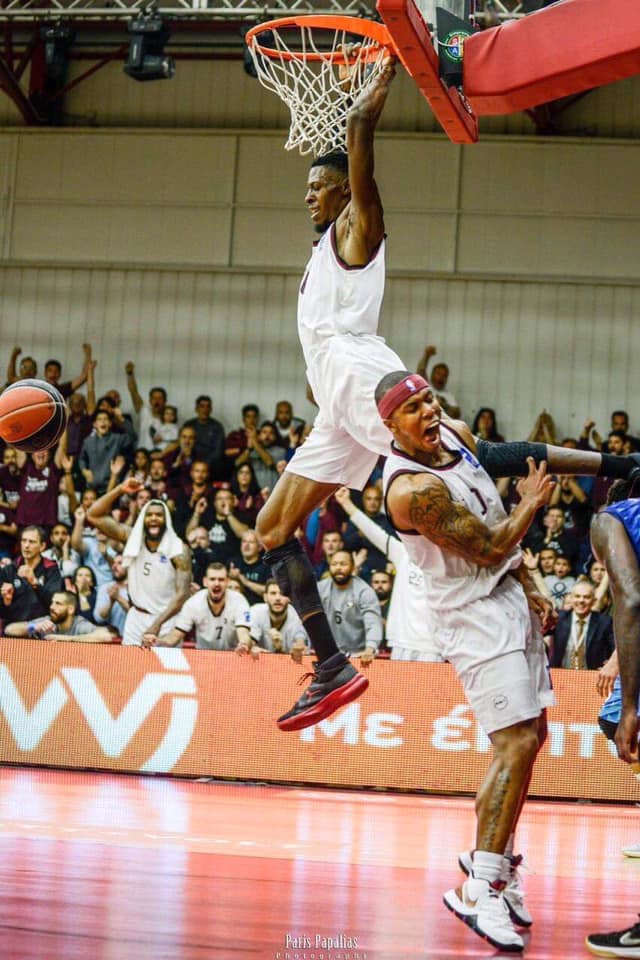 Outlook
Antwaine had a great 2017-18 season with Lavrio in Greek Basket League, in a historic run for the team( they were standing 3rd for the biggest part of the regular season, above powerhouses of Greek Basketball in one of the biggest surprises of the last decade, won top teams like PAOK, AEK, Promitheas & lost in OT vs Panathinaikos away ).
Antwaine defined his quality vs Olympiakos, Panathinaikos, AEK, PAOK, Promitheas as he delivered his best performances against the top teams. (11.1 ppg , 5.2 rpg, 1.3 apg , 1.1 bpg).
(4th overall blocker in Greek Basket League ).
He was super efficient with the amazing 60.4% FGP!
He showed what he is made off during the playoffs where he came big with 21.0 points , 9.5 rebounds , 2.0 steals and 2.5 assists per game!
Moreover, he is NBA G-League Champion 2017 with Raptors 905!
In the previous stages of his remarkable career Antwaine had a great College career with Charleston (16 ppg, 6.5 rpg, 2.2 apg, 1.1 spg with 49.8% FGP , 35.7 % 3pts ).
And then conquered Latin Basket as he dominated Brazil & Argentina with his all around game!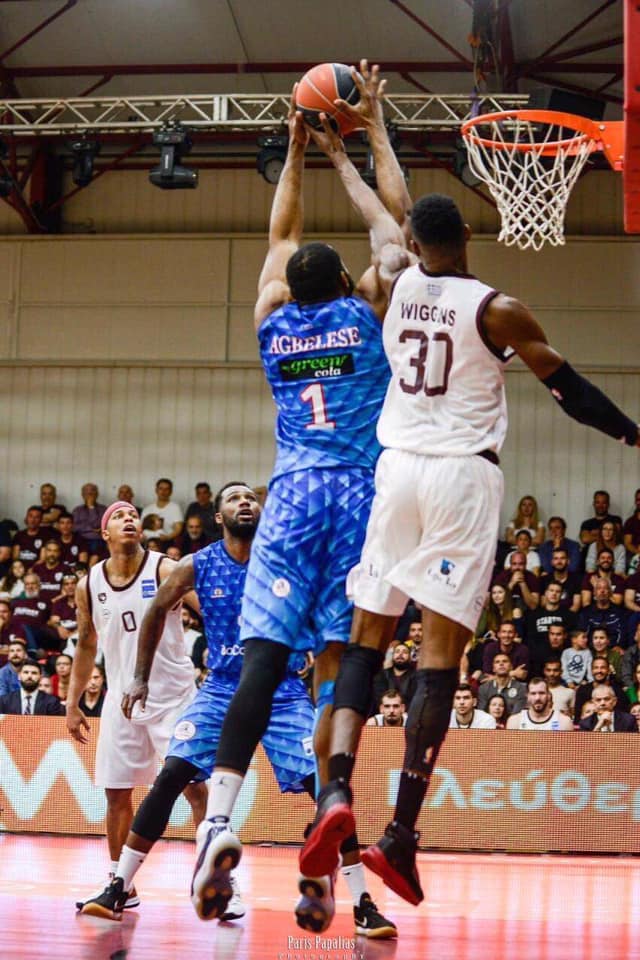 Scouting report
Wiggins is one of the most outstanding players in Europe at the moment.  He is super athletic, with stellar footwork, excellent touch 18 feet in, and a mid-post/back to basket game that rivals some NBA vets. Hard jab-step pull-ups, rocker-steps, side-steps, turnarounds, Dirk fallaways, quick spins, you name it, Antwaine Wiggins likely has it in his arsenal. The 6'8 combo forward was an absolute difference maker for Lavrio in Greek Basket League (17-18), as he managed to change the game of his team in both ends of the floor. His phenomenal athleticism combined with top speed and quickness for a player of his height, transformed Lavrio into a hard-to-guard uptempo team. Defensively his length and size were Lavrio's biggest weapon , as he was able to guard 1-5 positions of the opponent team and offered great options in changing the pace of the game. Moreover, his over-the-rim game secured Lavrio in many occasions and offered numberous possessions in every game.  This is where Wiggins' immediate value lies.  While his game is improving every season, there's a lot of value in Wiggins' one-on-one prowess inside the arc, especially if his team is able to invert the offense and surround him with shooters. He has always been the most willing passer & he has some serious  ISO game.  Great post-up arsenal,he has more than adequate vision, and could become an asset in that area.
It is worth to mention that his game is  super efficient  (60.4 % 2pts 2017-18) . The fact that Wiggins has the frame and reach to play the four (where he played several times in Greece ) makes him a very flexible choice to his coach's hands.  From there, Wiggins has the fluidity to attack closeouts in space, as he is pretty explosive.
On the other side of the ball, Wiggins' defensive intensity and progression physically will not go a long way in determining how many minutes he will play , as he is so special that makes him a must-choice for his coaches. Literally, his team this 2017-18 season was completely different when he was on the floor, more aggressive,physical,tough and quick.  Great wing defender as well. Can switch screens and stay with his man easy.
Wiggins is one of the most polished forwards in Europe and likely has a highest floor, as there's infinite value in a 6'8 combo forward with a great frame, solid length, an advanced isolation package, and a developing outside game.
2019 Highligts
FULL GAMES:
Basketball Champions League 2019-20  (Besiktas vs PAOK )
Wiggins (#30 black) – 33 minutes – 25 points – 9/14 2pts – 7/11 FT – 8 rebounds – 2 assists- 7 steals 
Antwaine Wiggins (#30 Yellow Jersey, 18 Points, 3 Rebounds) PAOK-Lavrio
Antwaine Wiggins (#30 Yellow Jersey, 18 Points, 12 Rebounds) AEK Athens at Lavrio
Antwaine Wiggins (#30 Blue Jersey, 13 Points, 6 Rebounds) Panathinaikos- Lavrio
Career Moments: