Nationality: American
Born: March – 6 – 1993
Position: Guard
Height: 1.85m / 6'1"
Pro experience: Spain, Lithuania, France, Latvia, Greece, Basketball Champions League
College: (NCAA) ETSU – senior season stats:
20.2 points | 2.7 assists | 1.7 steals | 2.3 rebounds | 40.1% FG | 37.4% 3pts | 82.7% FT
---
PRO CAREER JOURNEY:
2022-23 season: PAOK BC – Greece & BCL (Greek League Top-4 & BCL Playoffs)
Basketball Champions League 4th scorer (2022/23) 
Basketball Champions League 3pts made per game leader – 3.7 made 3s per game with 45.8% (2022/23) 
17.9 points | 3.0 rebounds | 1.6 steals | 45.8% 3pts
25.8 points per 40
14.9 ranking per 40
Riley's best moments of a very successful 2022/23
Extended Highlights of the 2022/23 Season
Game winning shot vs Rytas was the #1 Play in Basketball Champions League Playoffs
Game winning shots vs AEK Athens BC
Game winning shots vs Lavrio
Jalen's show vs Promitheas Patras (Eurocup Quarterfinals) – 32 points | 7/9 3pts | 10/14 FG
---
2021-22 season: VEF Riga – Latvia & BCL (PAF League Champion & MVP)
# Champions League 2021/22 :
per 40
23.7 points | 6.7 assists | 4.7 rebounds | 1.2 steals | 17.5 ranking | 70.0% 2pts | 38.3% 3pts | 86.7% FT
2nd scorer of Basketball Champions League 2021/22 per 40 minutes
Basketball Champions League 2021/22 – Top-5 Plays of the Week 9 – #1  Jalen Riley hits the game-winning 3FG vs Treviso
---
# Jalen Riley was the top scorer per 40 minutes in one of the best European Leagues,  Pro A France, in 2019/20 season.
2019/20 Season Stats:
26.0 points per 40 minutes – Highest in Jeep Elite Pro A France 
85.2%  Free Throws   (52/61 )
43.4% 3pts ( 56/129 ) – Highest percentage in Jeep Elite Pro A France for players that shot over 100 3s.
2.0 rpg – 1.4 apg -0.9 spg
2022/23 Highlights:
2021/22 Highlights: 
Season Highlights:
Basketball Champions League vs AEK Athens – 25 points | 6 rebounds | 7 assists | 6/11 3pts
Jalen set new 3pts record for VEF Riga with 11/18 3pts and 38 points !
JEEP ELITE PRO A  France Season Highlights:
France – Game by Game HIGHLIGHTS:
Lithuania 2018/19 Season Stats:
41 games
32.4 minutes per game
26.0 points per 32.4 minutes/game – Top Scorer of the League
32.1 points per 40 minutes – Most efficient Player of the League
50.1% 2pts     (186/371)
39.9% 3pts    (151/378)
241/249 Free Throws  96.8%
4.6 rebounds per 32.4 minutes/game
3.8 assists per 32.4 minutes/game
5.7 rebounds per 40 minutes
4.7 assists per 40 minutes
1.9 steals per 32.4 minutes/game
2.3 steals per 40 minutes
2018/19 Season Highlights – Lithuania
50 points game highlights:
Scouting Report: A gifted guard with a great feel for the game. Can get any shot he wants and has great shot efficiency. Charismatic player with the imagination and mindset to become a standout PG at the NBA level. Riley is an explosive scoring guard, who established himself the last years as one of the deadliest combo guards in Europe. One of the most clutch players overseas. Decided the winning outcome of a game in more than 15 occasions only the last three seasons.
On the defensive end he puts a lot of pressure on on-ball defense situations.
Jalen was the best scorer in France in 2019/20 season. He plays with a chip on his shoulder, as he was the underdog for years and this gave him the gift of mamba mentality.
A facilitator who shows the ability to make those around him better.  Great vision and passing skills.
Great burst. Has the blow by speed to get past defenders off the dribble.  Good decision maker. Looks to make the right play instead of always trying to dazzle. Doesn't force shots or overdribble (improved this a lot in France).
Excellent shooter with the ability to get shots within the flow of the offense.  Jumpshot has great form. Has range out to NBA three. Good one on one skills. Can pull up off the dribble. And make it. Every time. A strong finisher exhibiting good body control. Ambidextrous with the dribble, showing impressive ability to go to the left and finish with his off hand. Has excellent ball handling ability with a nasty crossover. High motor kid who gets strong reviews for his character and work ethic. Very efficient shooter (over 40% 3pts, close to 90% FT ). Solid defender with adequate size. Gets low, fundamental, doesn't gamble too often. Plays the passing lanes well.
Career Moments: 
One of Basketball Champions League greats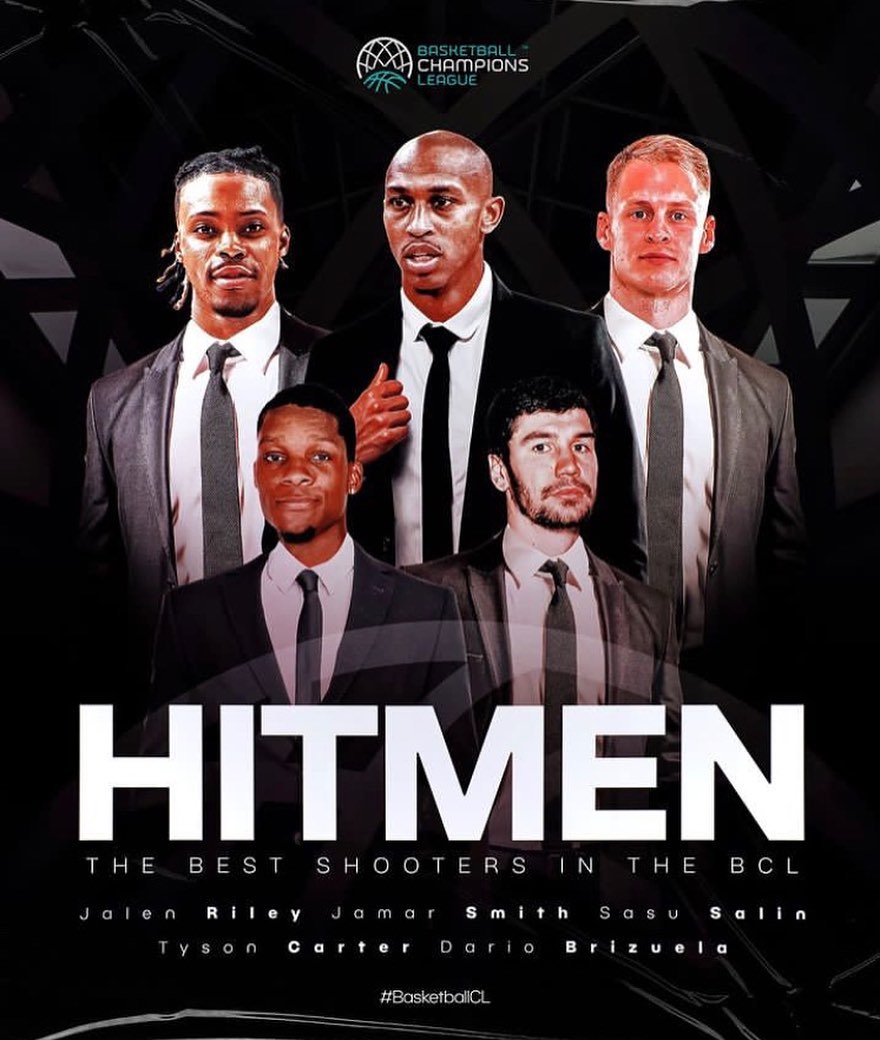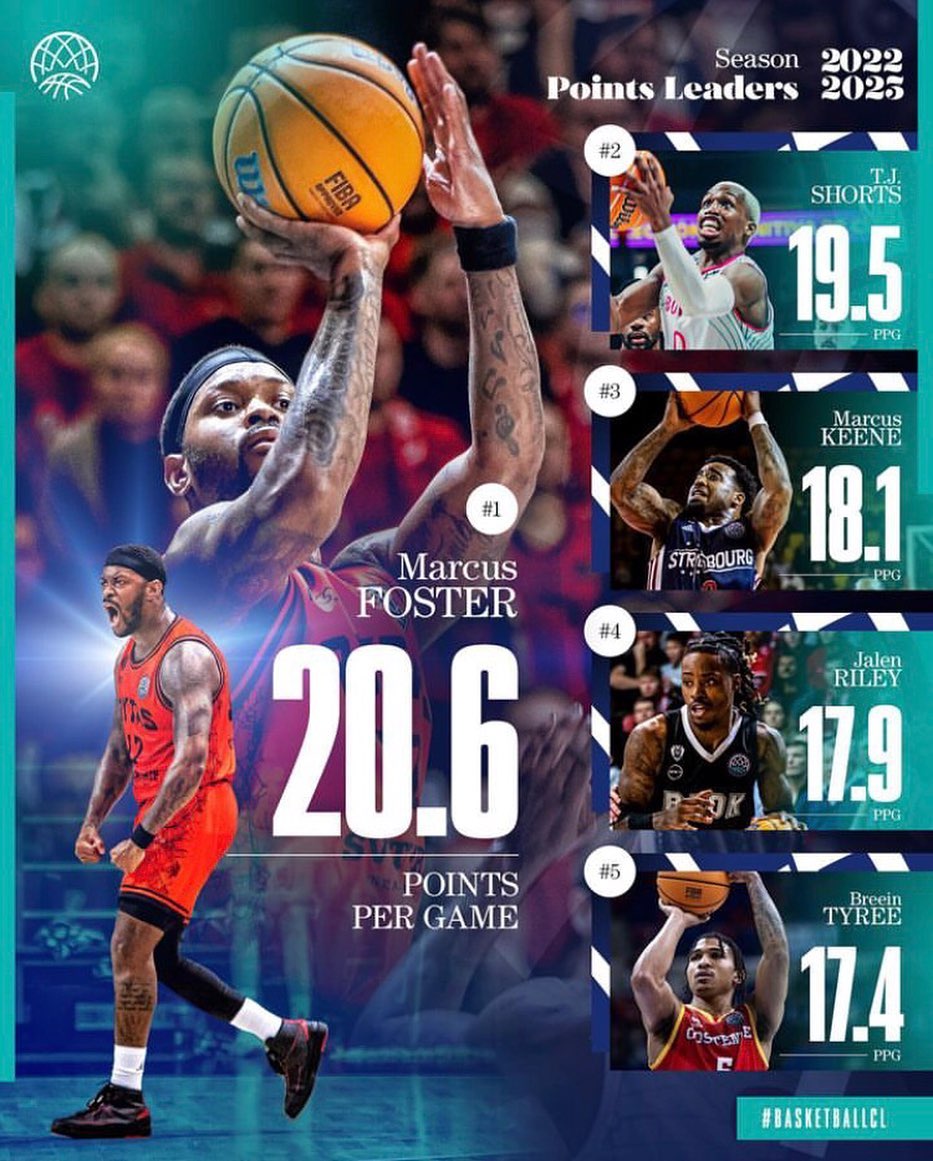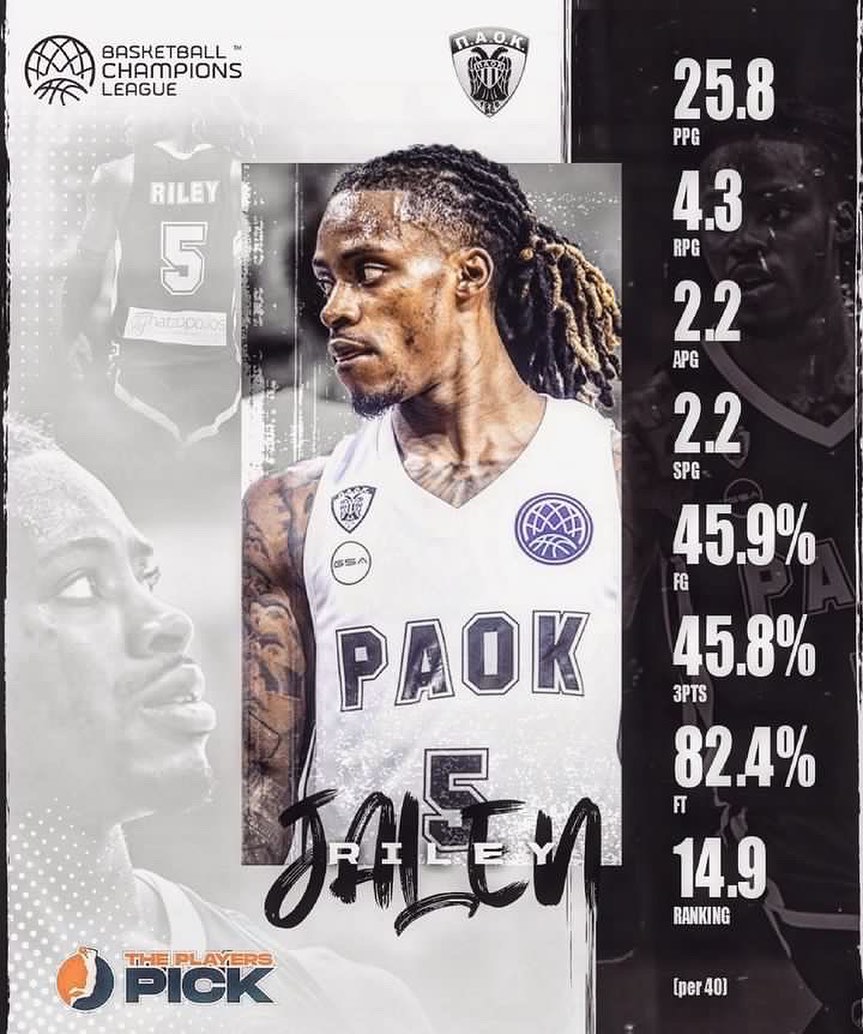 27 points vs Euroleague's Finalists Olympiacos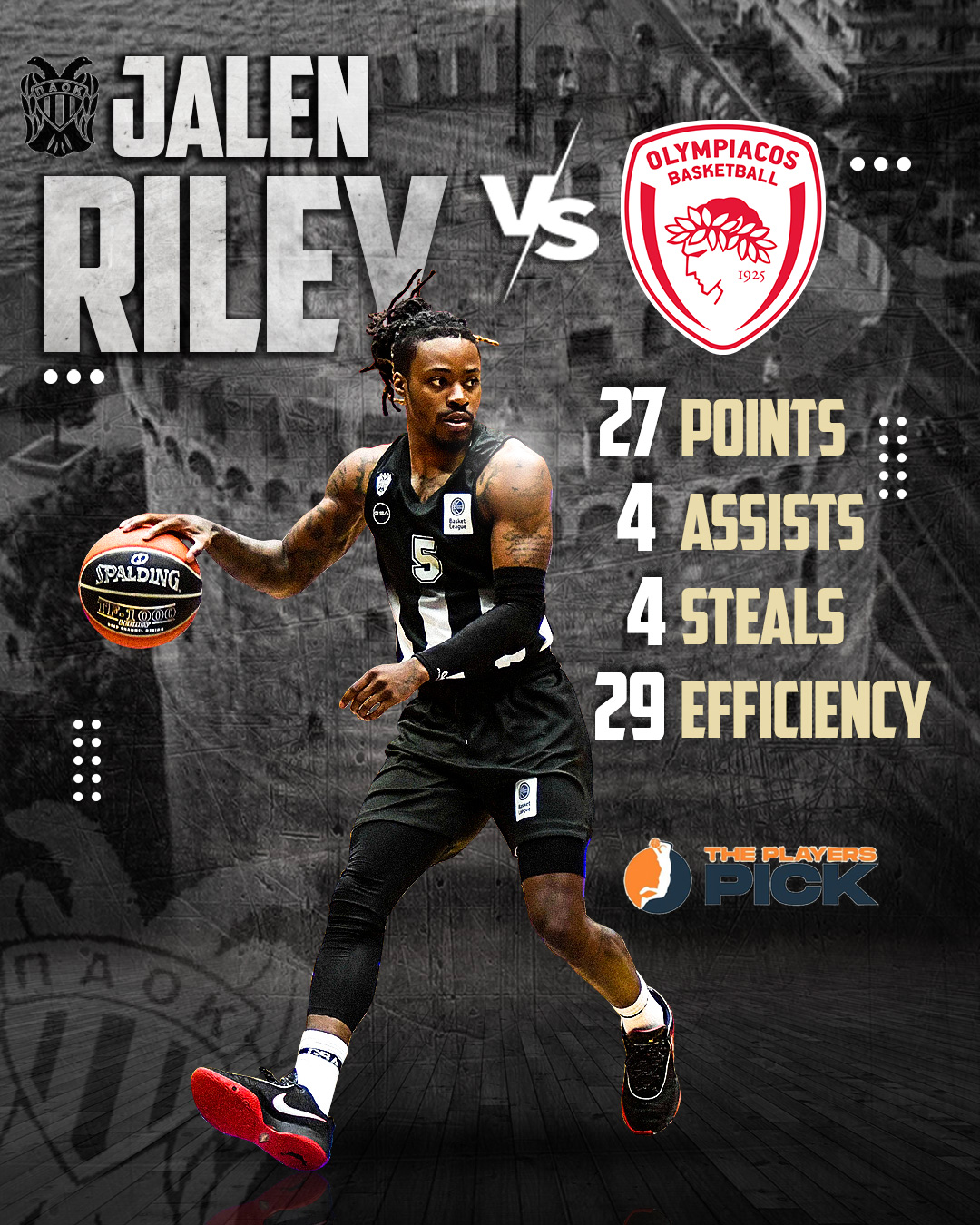 vs Rytas in Basketball Champions League Playoffs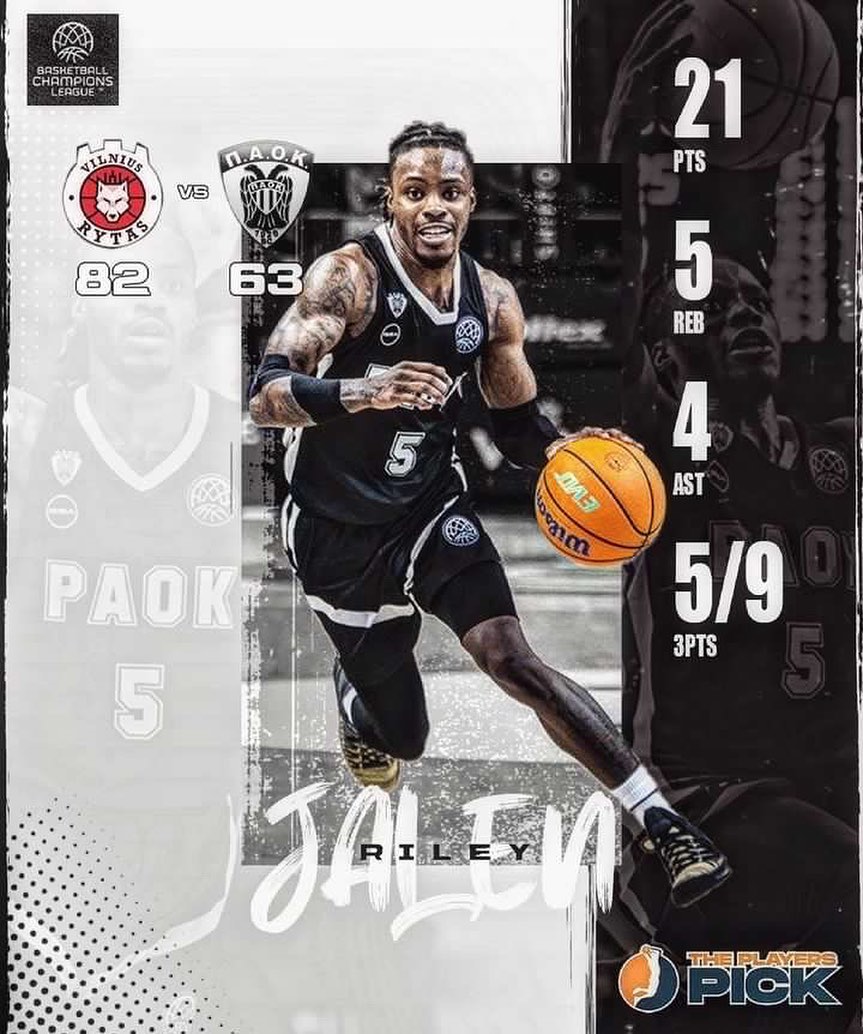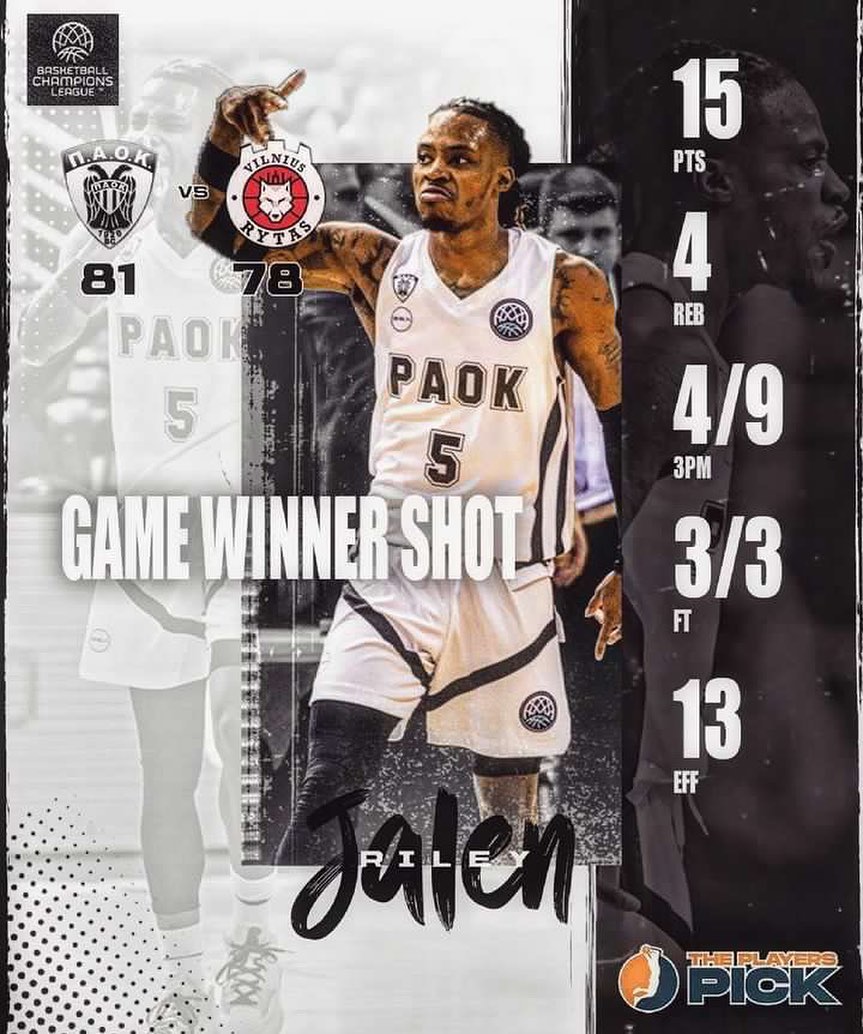 32 points & a win vs Eurocup Quarterfinalists Promitheas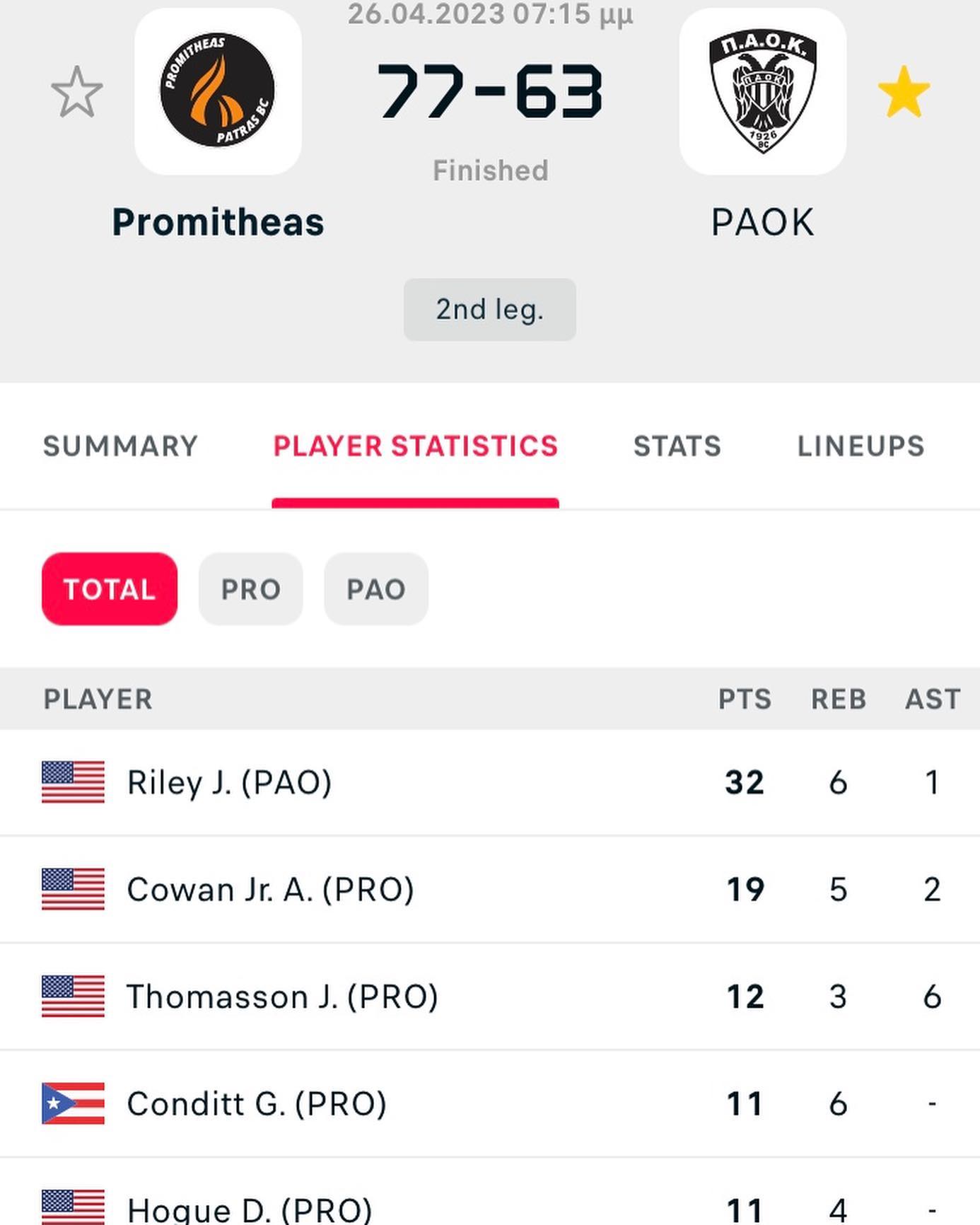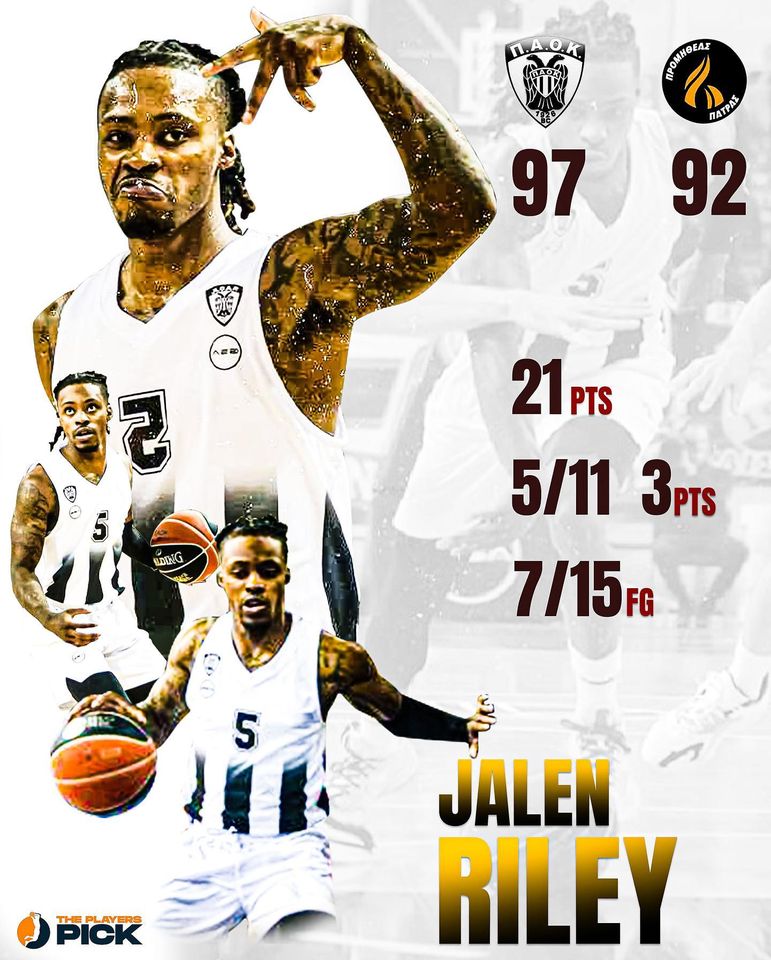 Led PAOK to 2 wins over Basketball Champions League powerhouse AEK Athens BC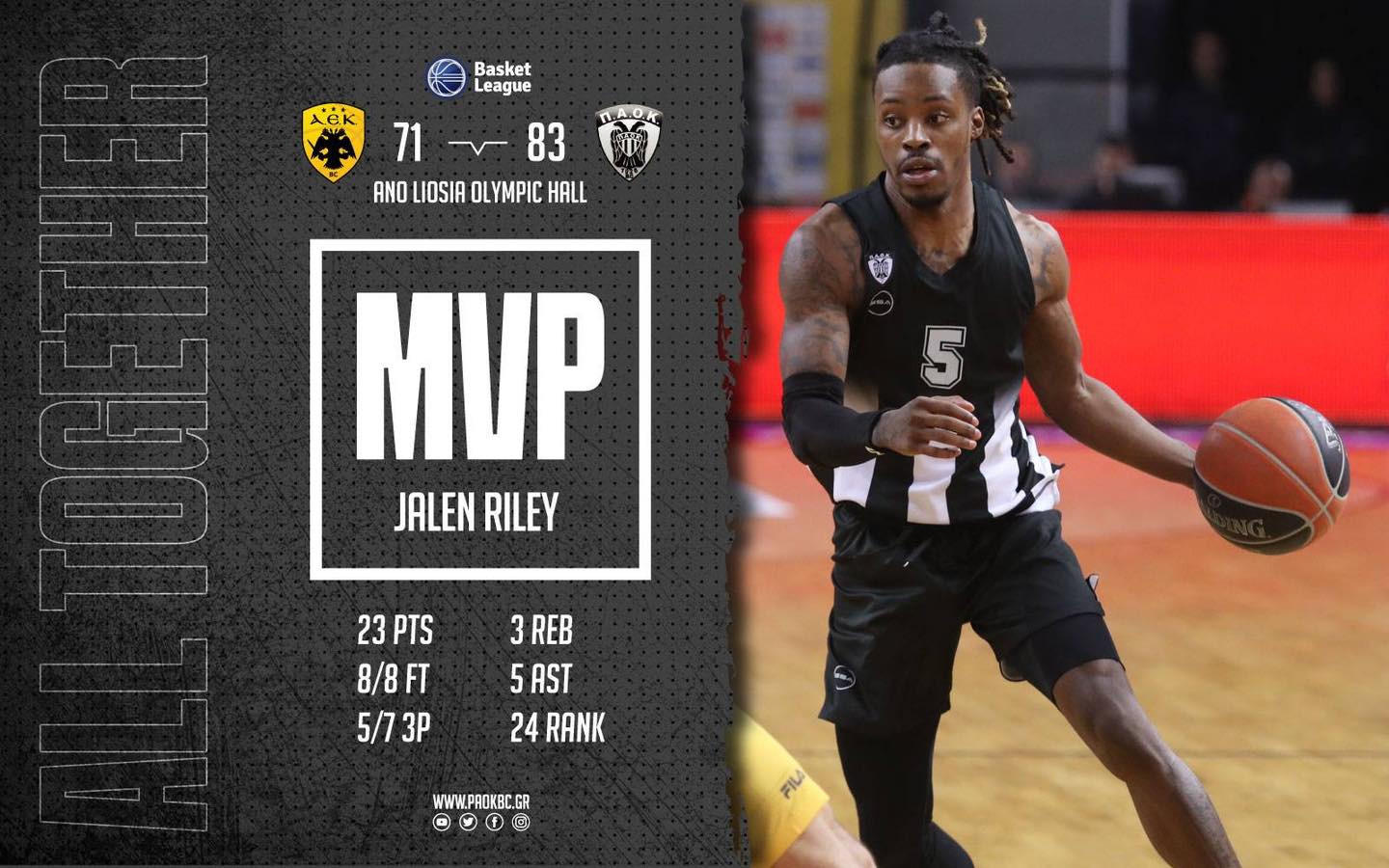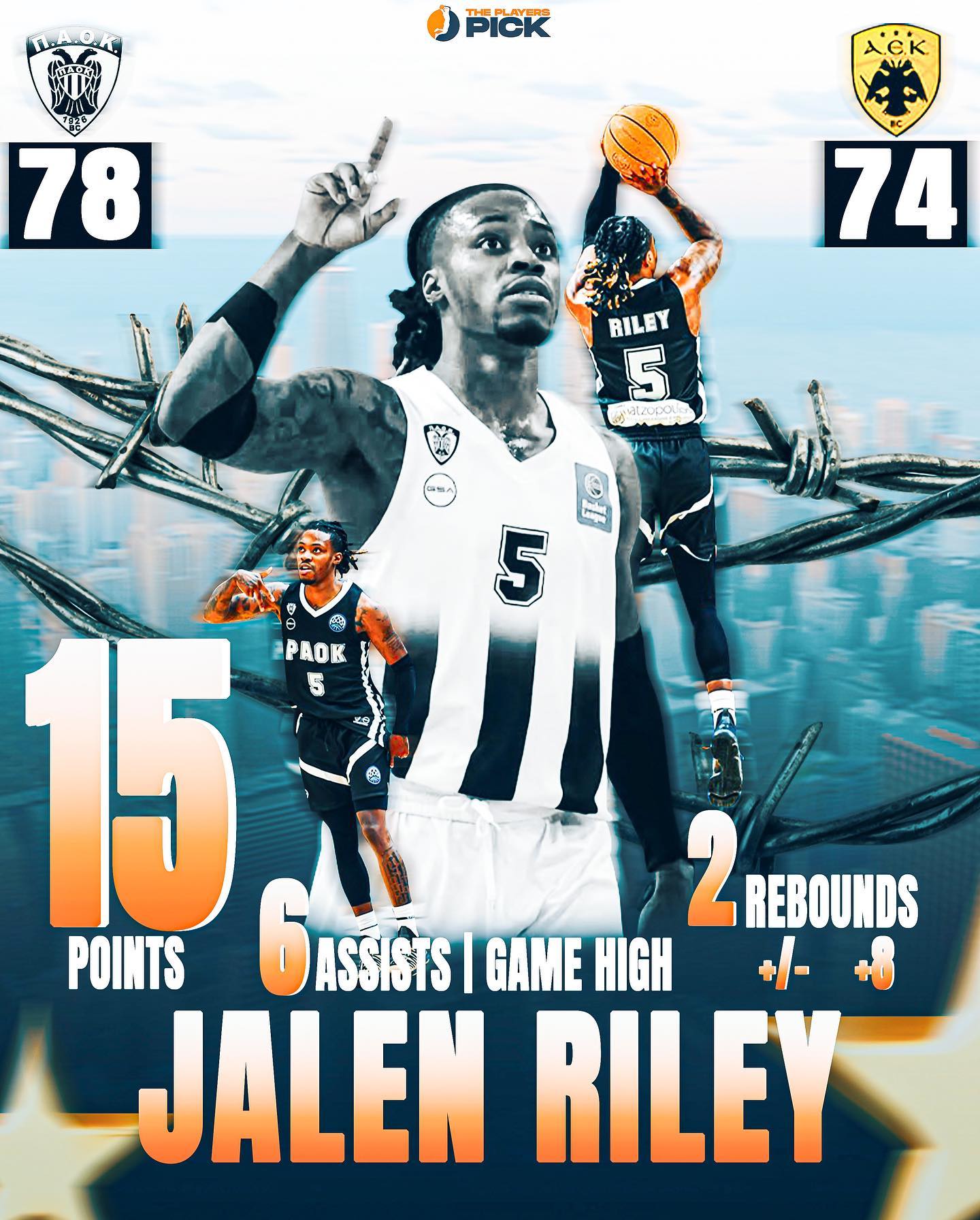 Led the underdogs of PAOK & wrote history with the win vs Euroleague 6x times Champions Panathinaikos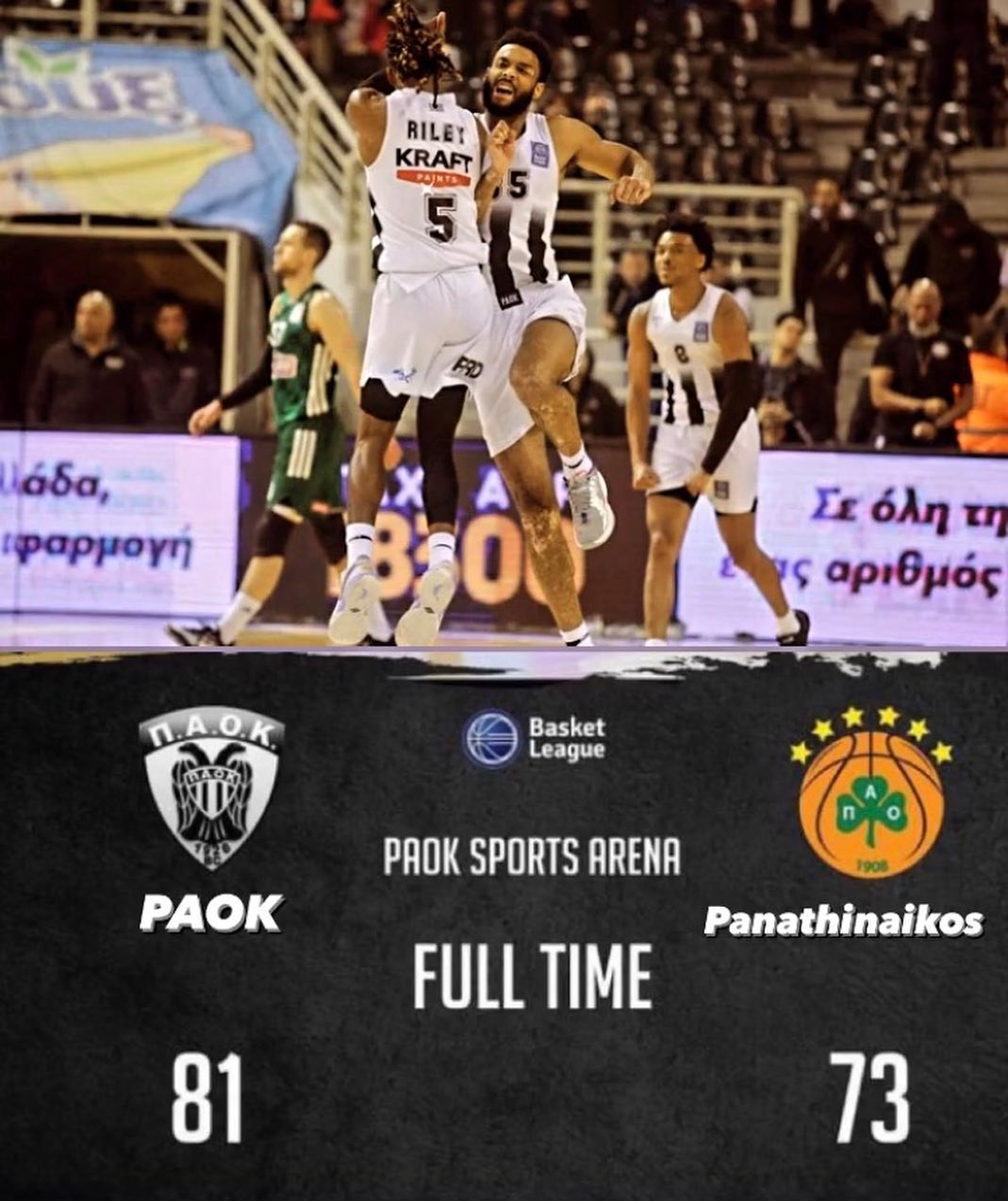 VS Italian powerhouse Dinamo Sassari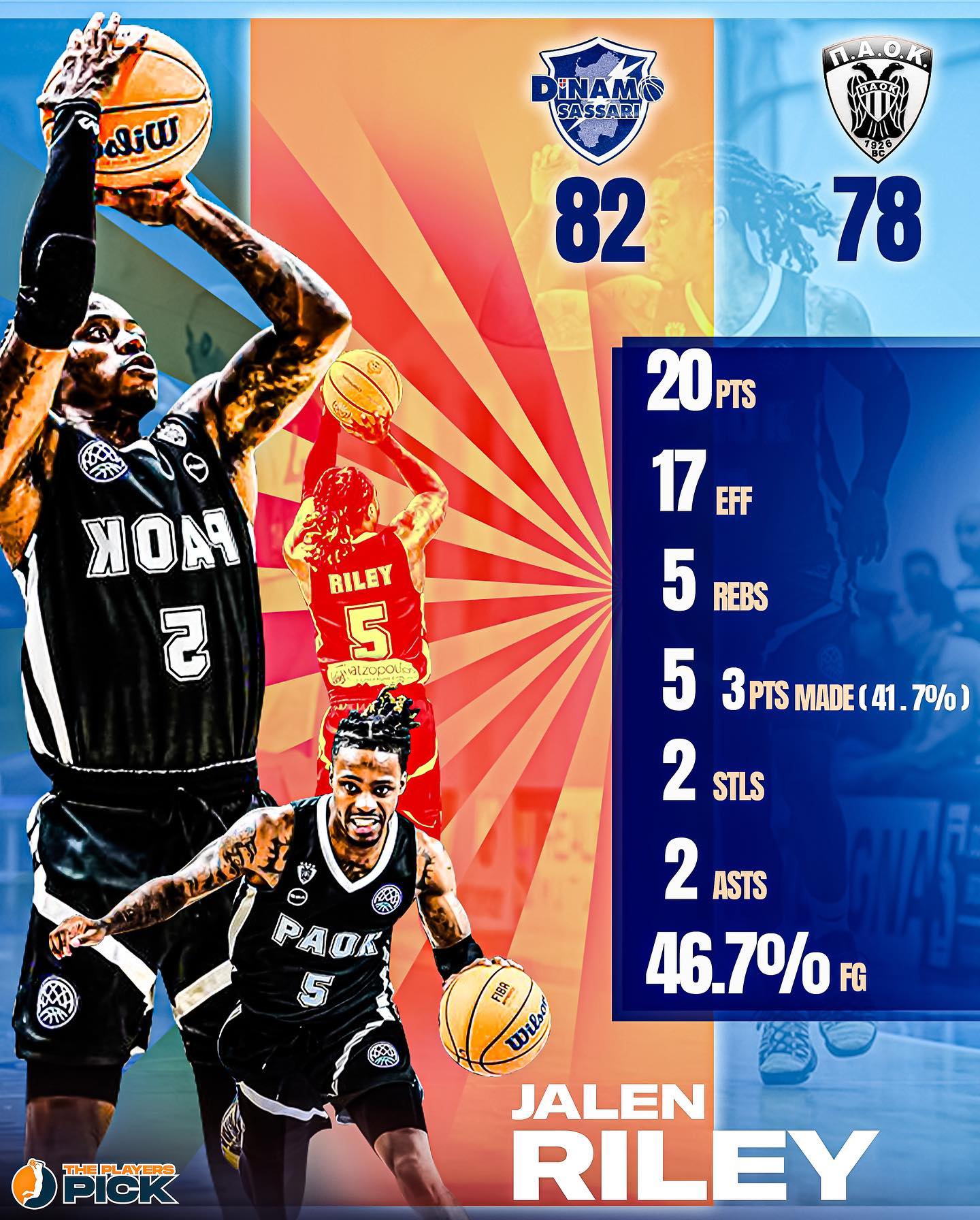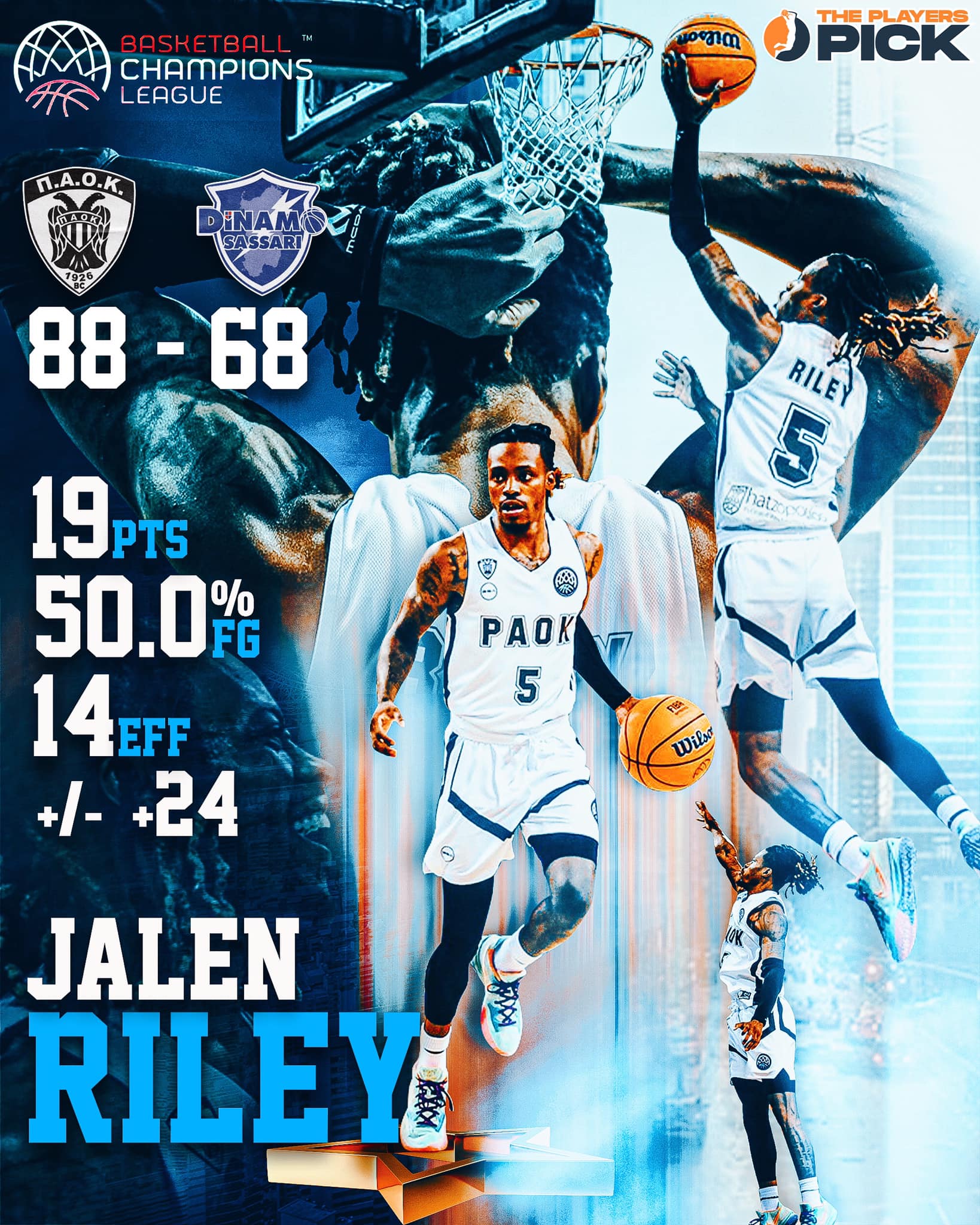 VS French powerhouse JDA Dijon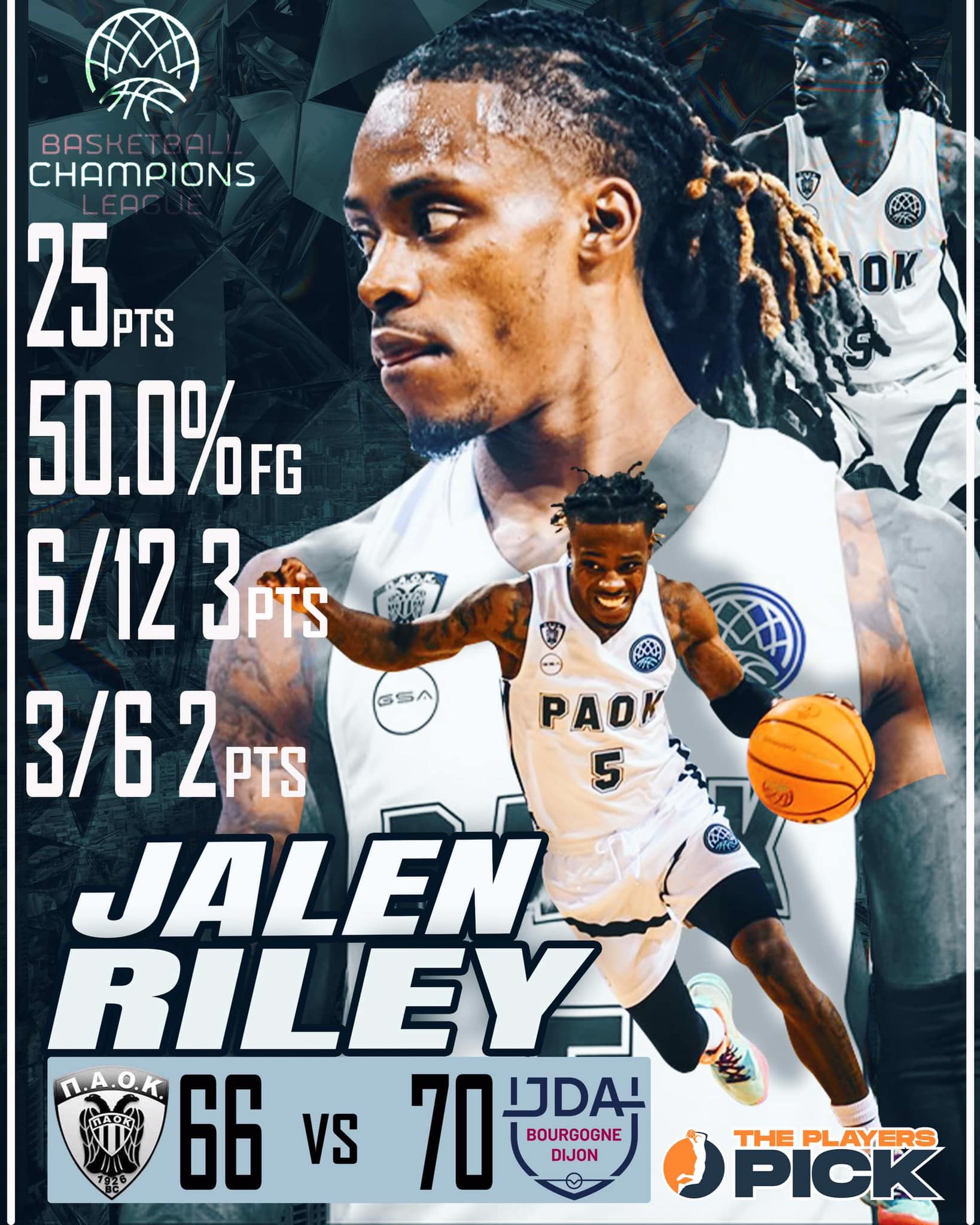 Top performer vs (Basketball Champions League) Peristeri