Nationality: American
Born: January – 20 – 1994
College: Arkansas ('15)
Past Countries: Israel, Phillippines, USA, Italy
College Highlights:
Scouting Report: 
Explosive leaper with great length for the wing position. Good lateral quickness and long arms give him a great deal of defensive potential on the perimeter. Nice elevation on his jump shot, became an increasing threat from outside as his time in college progressed.
Great in the open floor, his hang time makes him a really tough cover in transition … Made a relatively small number of mistakes for how often he was used.
Big threat to finish on the offensive rebound, something he does a lot more frequently than most wings .
He has all the qualities to become a top-tier wing in Europe.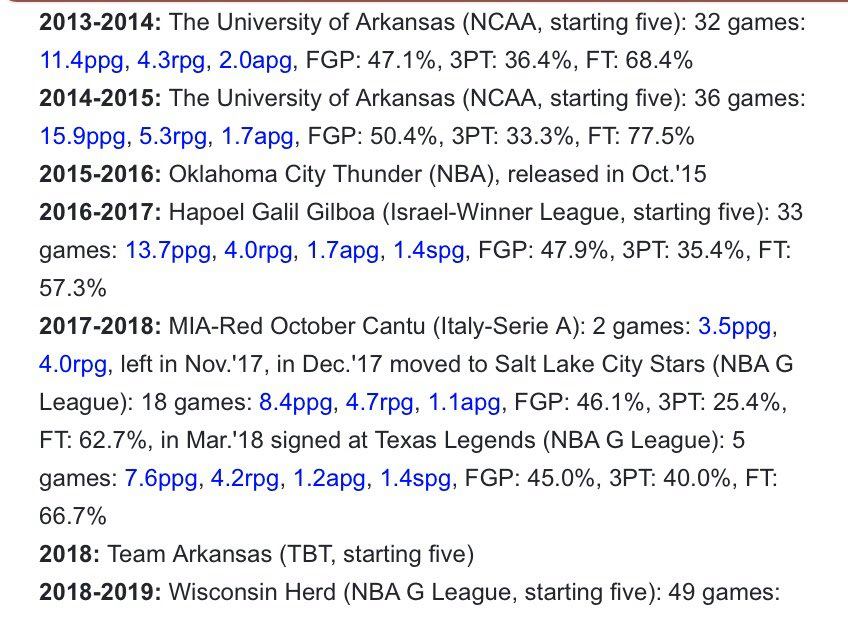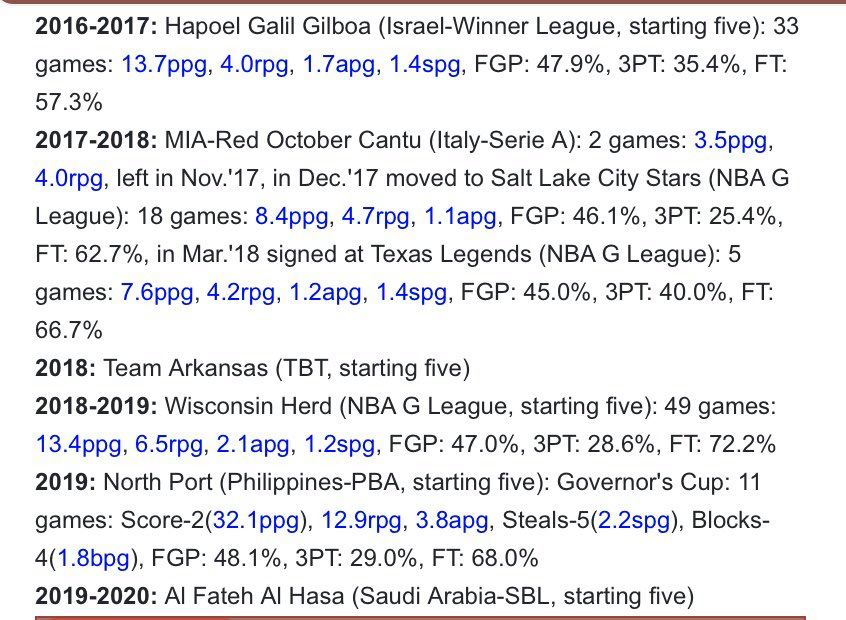 NBA G-League 2018-19 Highlights:
Phillippines Highlights:
Career Moments: